It's all in the data
Remote working places a significantly increased demand on UC platforms, and can have a negative impact on CX. Perhaps worse still, if you can't provide customers with effective communication channels, it reduces your contact centre efficiency – and we all understand the snow-ball effect from there. But rest assured, there is a simple answer to what seems on the face of it to be an extraordinarily complex problem.
Most organizations design their remote worker capability around normal business-as-usual conditions which support occasional work-from-home scenarios. When work-from-home becomes the new normal, management systems that provide greater insight need to be introduced. Specific tuning can be made to improve the experience of customers (CX) and remote workers (UX). The secret to applying the correct tuning is in gaining an accurate understanding of problem. This is where most organizations fall down.
VSM customers the world over have used analytical data sourced from deep within their technology platforms to understand the cause and to remedy the effects of poor quality.
In the past 3 months (February – April 2020) peak sessions for our global customer base are up 32% in volume, yet quality has improved. At the start of the remote-working transition it was a different story, more than two thirds (68.9%) of sessions were in some way seriously impaired. By understanding the problem, and making the necessary adjustments, the percentage of poor sessions dropped to a very small number in a short time.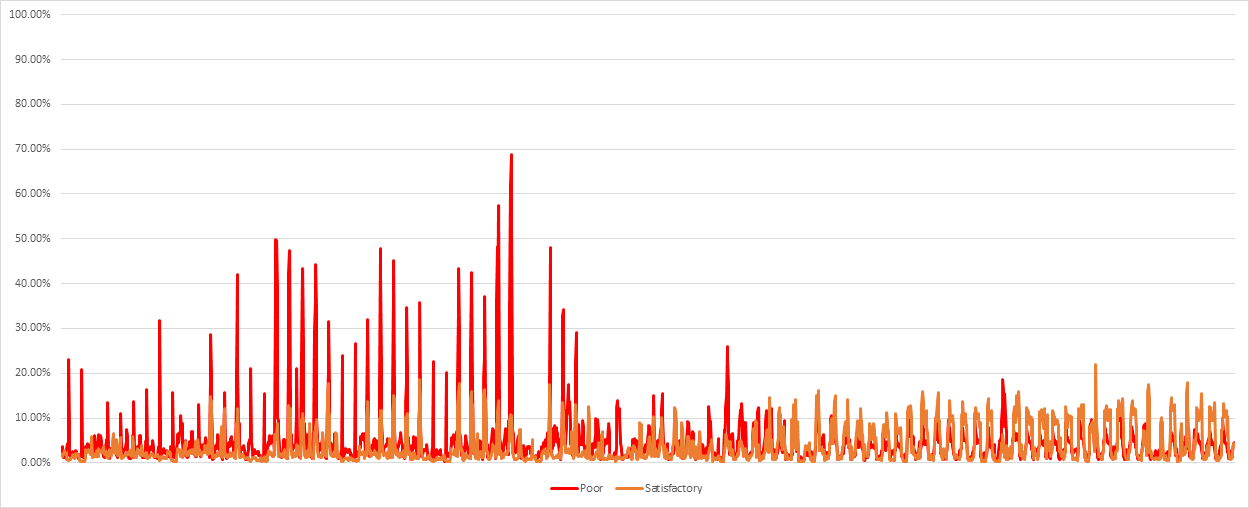 Think of a platform that can associate CX and UX (both good and bad) with configuration, capacity, release and change data. Throw into the mix the ability to track the effects of changes (both good and bad) made by our world-wide customer base.
Put quite simply, the answer to your problem is in our data.
Try our Remote Worker Assessment service to see how your system stacks up.
Contact us today for a demo or sample report of the Remote Worker Assessment.